Wellington track - Sport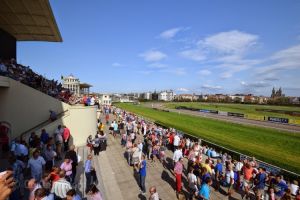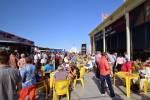 Since it was built in 1883 the Wellington track has welcomed many visitors. Partly because of its special location on the Royal Galleries the horse race track has much respect. Therefore many high-ranking guests have attended one or more races. Some come to try their luck and others come to party and meet people. Today the Ostend race track is also known as Wellington Hippodrome or 'Oostende Koerse'. In any case, it's quite a sight!
Furthermore Wellington track is near the following sights: Koninklijke Gaanderijen (±350 m), Japanese Garden Shin Kai Tei (±650 m), Mu.Zee (±1,1 km), Kursaal Oostende (±1,3 km) & Three-master Mercator (±1,5 km).
For information:
Koningin Astridlaan 12, Oostende
web.
Website