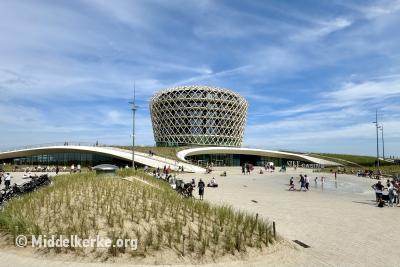 Halfway along the Belgian coast lies Middelkerke. This spa-town has a boulevard crammed with shops and terraces. It is surely suitable for a beach holiday with kids and in the surroundings of the town you can enjoy beautiful walks and cycling tours.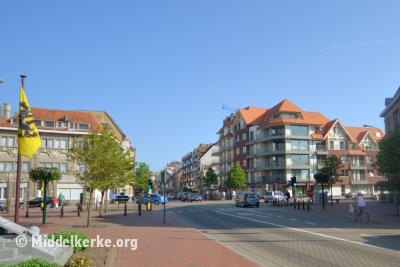 Middelkerke offers its guests a pleasant and family-friendly atmosphere to everyone's taste. Apart from wonderful food and sports events for adults, there is a wide range of activities for small children and teenagers as well. During the school holidays, there is a great animation programme and also there are also many other facilities such as playgrounds, slides, skate parks, mini golf and so on.
Middelkerke's diversity is what it makes so popular with tourists. It is a beautiful spa-town for the entire family. Besides the wide and fine sand beach, you can enjoy the varied sports infrastructure. This is one of the finest coastal towns of Belgium. Middelkerke is the perfect destination for a short, as well as a long stay.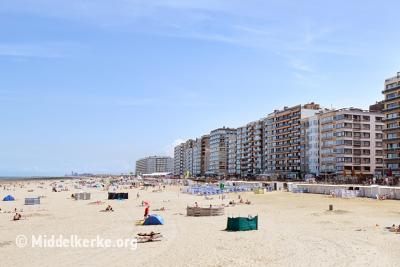 Beaches
The beach line of Middelkerke is the longest of Belgium. During July and August you can swim under supervision of safeguards and first-aid professionals. The beach is also provided with showers. And did you know that Middelkerke counts the most sun hours of the entire Belgian coast? If you are interested in a beach holiday in Belgium, Middelkerke definitely is a good destination!
Village
Middelkerke is a seaside town without unnecessary fuss. Yet it is a typical seaside town, where families can enjoy their holidays. A perfect destination for families that wish for a basic beach holiday. The Flemish culture will fulfil your cravings.
The casino, the cultural centre of the town, strikes the eye when you walk down the broad and elongated boulevard. The towns along the Belgian coastline can easily be visited by tram. Ones that whish for an overnight stay have many options to choose from: several types of apartments, hotels and bungalows.
Middelkerke is partly situated in dunes and polders. It contains sand beaches of about nine kilometres long which are connected by a boulevard. The polder perfectly suits for walks or bike tours through an overwhelming landscape.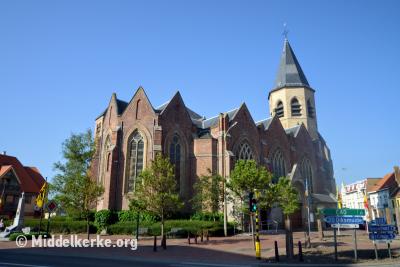 Sightseeing
Of course there are plenty of cultural things to do in Middelkerke. For instance Villa les Zéphyrs, which shows you how a family lived near the cost in the early thirties of the 20th century. Apart from that, Middelkerke counts many pieces of visual art.
You should definitely visit the casino of Middelkerke, of which the terrace offers you a fascinating panoramic view over sea. The casino often entertains its guests with musical and cultural performances. You can play Roulette, Black Jack, Poker and Stud Poker at several tables.