Villa Les Zéphyrs - Museum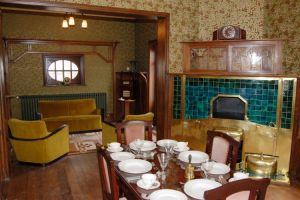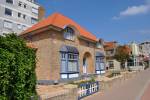 Villa Les Zéphyrs, where time has stood still in the 30s. Between the two world wars the villa was used as holiday accommodation by a doctor's family from Ghent. By protecting it and remodeling it like it was back then, it quickly became a heritage site that is highly appreciated by visitors and tourists alike and is considered a unique remainder from times gone by. Times that remind us how vacations were in (great) grand mothers time. In addition, the villa has an authentic interior of Henry van de Velde, a top designer who was born 150 years ago.
Furthermore Villa Les Zéphyrs is near the following sights: X-Treme Bowling (±2,0 km), Adventure Park (±2,0 km), Casino SILT Middelkerke (±3,3 km) & King Albert Memorial (±4,0 km).
For information:
Henri Jasparlaan 173, Westende-bad
tel. 059 319 128
web.
Website